By now we have all experienced something we never thought possible. Although the isolation we've observed has protected our community, it has created a barrier to the physical contact we need as human beings. One of the effects on the sewing community has been the limited access to the fabrics and supplies that are the tools of our creativity.
I can't think of a better time for our sewing community to prove our commitment to Reduce, Re-use and Recycle. Through sewing, we already are engaged in creative use of fabric, whether in making clothing or crafts. Using our minds and hands to produce garments and items for the home counters the less savory side of the fabric world ~ the use of child labor and mountains of unsold goods that end up in landfills every day.
Spending more time in our workspaces right now is a perfect opportunity to dive into those boxes of scraps and sort the stash. Autumn projects continue the challenge to combine texture, color and design. Innovative seaming is a natural solution for putting together small, unmatched pieces. The supply from New York City has opened somewhat, just in time for delivery of beautiful Fall knits and wools. The possibilities are endless.
If you just need to get out and feel the fabric, Haberman's and JoAnn have developed safe protocols for their customers. Please continue to support your local fabric shops, so that they will be there when the restrictions loosen. As always, e-mail your sewing questions. Check the News tab for details on tutorials and online support.
My best to you,
Kathie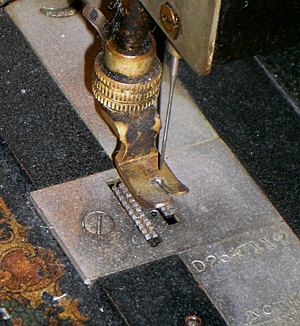 Transform your sewing from homemade to handmade as you:
Build your sewing confidence
Learn to adjust the commercial pattern
Develop an accurate set of measurements
Conquer challenging fabrics
Experience the benefit of individualized coaching
Have fun and make new friends